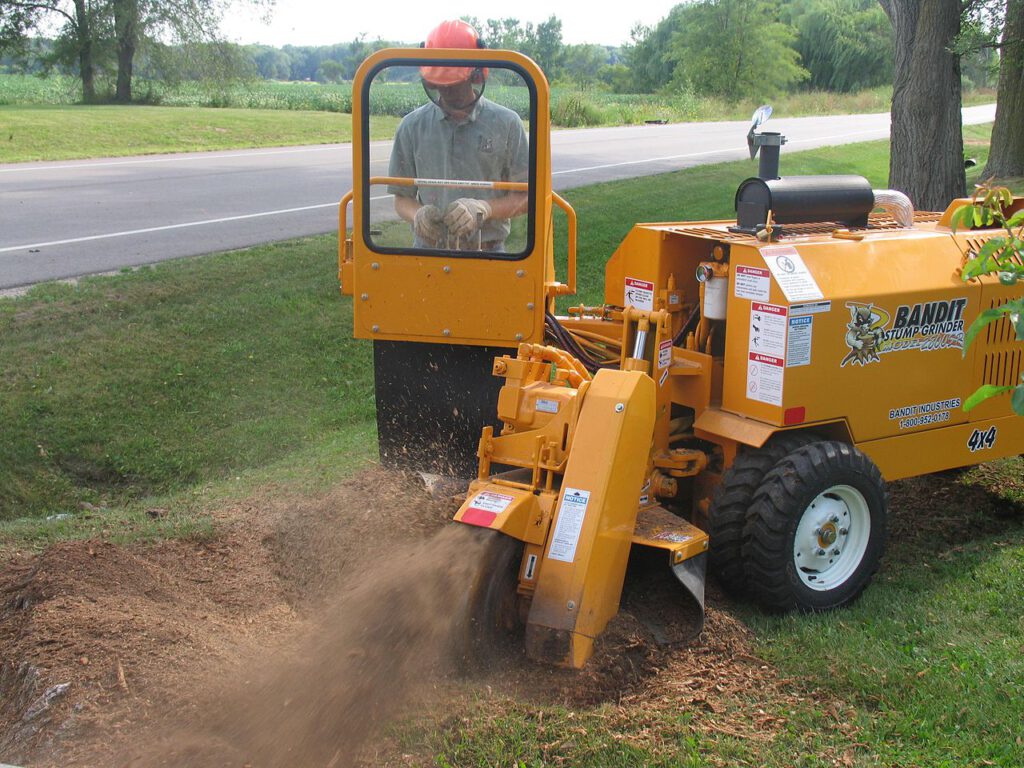 There are many who make the error of thinking all stump removal companies are equal. This couldn't be further from the truth. If you want a great result you should go with a very experienced, certified and insured company. The tree service experts of Greenville will leave your yard in the best shape possible regardless of how extensive the removal is.
Going with the cheapest option usually results in incomplete work, damage to the property or an injury. All of these can wind up costing the homeowner much more over the long run. 
Why should I have a stump removed?
Our clients get their stumps removed for a wide variety of reasons:
Many of our clients have a tree removed only to realize that they cannot look at this ugly stump anymore. Sometimes the stumps roots come close enough to the surface or lay on top of the surface and make landscaping or mowing very difficult.

Some call us the moment they hit a stump or one of its roots with their lawnmower.

Even after trees cut it is possible for the stump to continue growing and possibly sprout.

Sometimes we get calls when our customer thinks about looking at that stump for the next few years or they think about how it will affect resale value when they can't landscape that area of the yard.

Most stumps can be considered a trip hazard and can be dangerous if there are children or senior citizens on the property.​ (scroll down to continue reading)​


It is very common for stumps to become infested with wood destroying insects like carpenter ants and termites. This wouldn't be so bad if they were just tearing apart that stump but these clever bugs will use it as a base to live and spread to other areas of the property. 

Stumps can get in the way of future construction plans. For example, putting in a pool, a fence or a garden.

It's also great practice to re-plant a tree where one fell and having a stump in the way makes that nearly impossible. Stumps with far-reaching roots make planting in the general vicinity very difficult. 

Stump Grinding vs. Stump Removal
Both of these have their advantages and disadvantages. The option you choose will generally follow your future plans for that area's landscape.
Stump removal is a far more intensive process than grinding. It involves digging up the core of the stump and removing it – then digging up the roots. It takes a lot of work to get this done. People choose removal because it leaves them with a clean slate to work on. The only setback is that the whole bed is left behind is very unsightly in the short term. 
Grinding is more efficient than removal. A machine is used to shred the stump into small pieces and can usually be completed in a short amount of time. The drawback is that this leaves the roots in the ground. 
Roots left behind will typically take up to ten or more years to decay. Grinding supplies you with a big pile of wood chips that can also be used as mulch for other parts of your landscape.
So give the professional arborists of Greenville a call and we'll help you come up with a plan of attack. Our great pricing and expert approach will leave you totally satisfied with your decision to choose us.