MASTER TREE SERVICE, GREENVILLE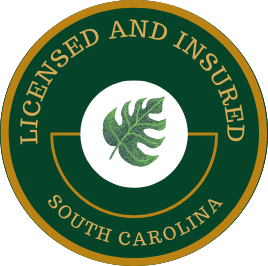 A Greenville, SC Tree Care Company
Affordable Tree Care | Certified Experts | Good People
We will remove trees of all sizes from commercial and residential property.  Our goal is safety and cost effectiveness.
We will trim lower branches, deadwood and shape the tree crown.  Our goal is improved safety while keeping aesthetic value.
We offer a wide range of services including: tree pruning, lot clearing, emergency service, stump removal and more.
You've got a tree problem.  We can help.
Master Tree Service is a full service tree care company dedicated to your satisfaction.  We've been performing some of the highest quality service in Greenville county for over a decade.  Sure, we've gone through some rebranding – but our effort and commitment will never change.
Anyone can claim to be the best, but we prove it on every single job.  When disaster strikes, you want an insured, reputable company to come to the rescue.  When you want to keep your property looking beautiful, look for a company with best arborists, equipment and care.
You'll find all of this and much more the first time we do business together.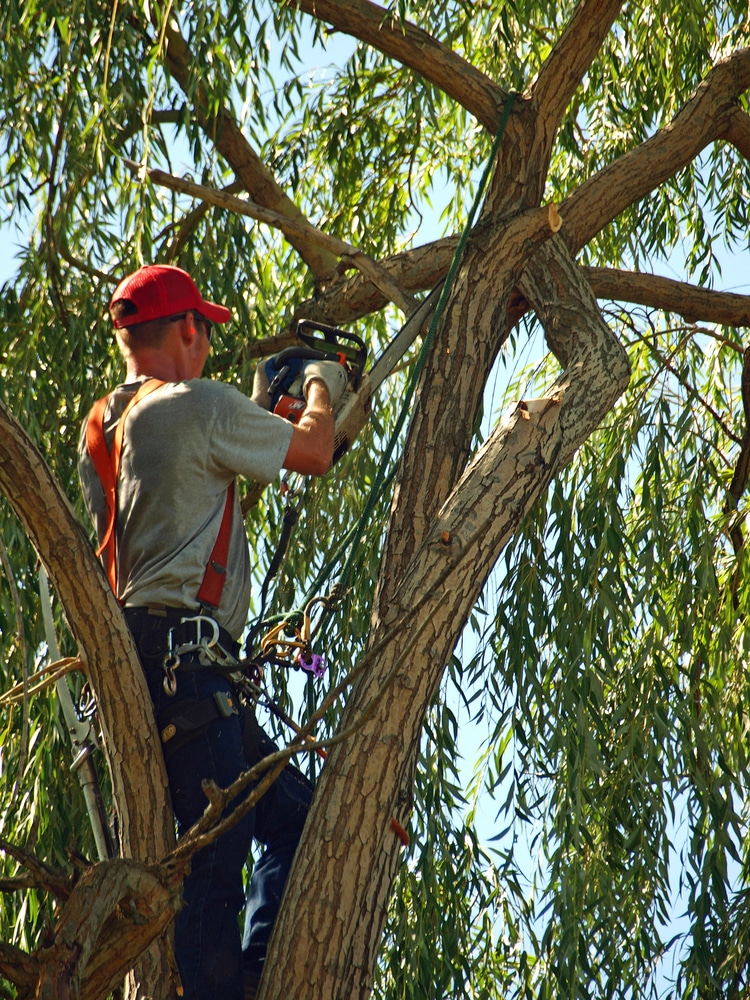 There are generally three purposes for
trimming a tree
. They come down to aesthetics, health and safety.
Aesthetics. As we discussed earlier, trimming or pruning certain parts of a tree can make its other areas healthier and better looking.
This can go in the opposite direction as well. If a tree is cut back or shaped in unnatural ways, it can be damaged and begin to decay.
Health. Sometimes an infected tree can be saved by trimming it strategically.
This can be done by improving airflow we're having branches that are touching removed so they don't fall randomly.
​Safety. Dead dying or damaged limbs can fall any time any day under any conditions. Limbs that are blocking your vision as you drive should also be cut away.
Sometimes branches are coming close or in contact with utility lines. This is a major concern and can be an extraordinary inconvenience and it's actually an opportunity to contact the utility company for help.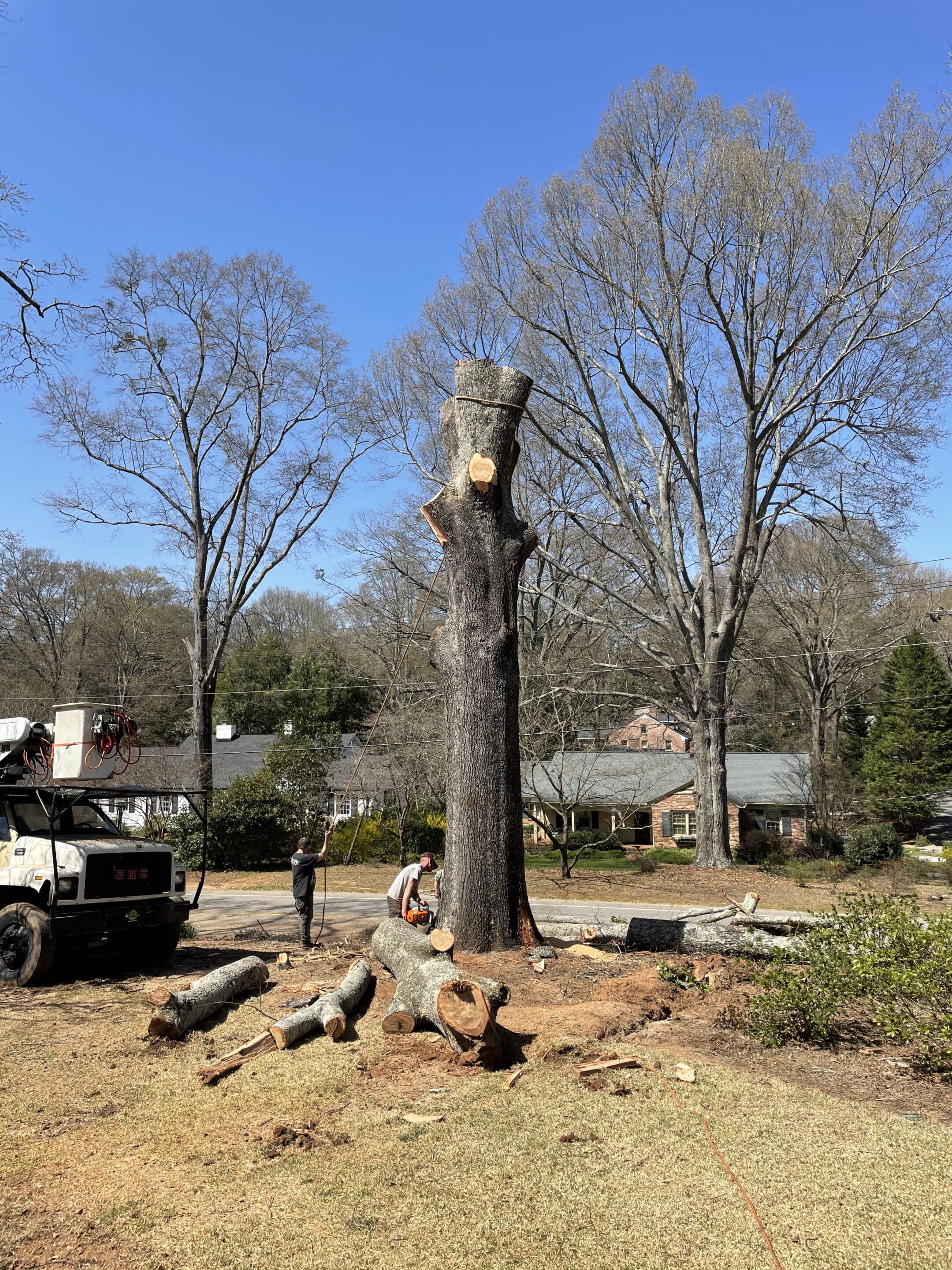 One of the essential services our team provides is
tree removal
. All trees can pose a risk but if it is a large tree is close to your home, it is crucial that you go with an experienced tree removal company that is licensed and insured.
Our expert Greenville, SC team has performed hundreds of local tree removals to protect our clients property, family and to a lesser extent, improve aesthetics.
We never want to remove a massive red oak or a towering magnolia (and there are laws to help protect large trees) but when choosing between a tree and our clients well being, the tree must go.
It's disturbing to see extensive damage to a home and a family's peace of mind knowing steps could have been taken to avoid it all together.
After a tree is removed, there's the issue of the sturdy stump that's left behind. There are typically two ways to handle it: grinding or removal.
There are pros and cons to both techniques and we are glad to go through them with you. We will also go over some of the issues with leaving a stump in the ground and why it can be beneficial to have it removed.
As a Customer Service Based Tree Care Co. – You Have Our 100% Satisfaction Guarantee
There are so many business out there that advertise money back guarantees – but do they truly stand by it?  Master Tree Service, Greenville does! We've always been in the habit of under promising and over delivering. Whatever we pledge to you, we go and execute in the same manner. There must be a hundred tree service companies in Greenville – so we have to stand out right?
We do it by swearing to excellence at every step of the process and then exceeding it!  Every client and/or company we do work for has felt our deep level of care and commitment.  All of our vendors have felt the same and know they are dealing with a unique and competent team when they interact with us.  Our customers and prospective customers will surely be given the same superior treatment.
The main purpose of cabling and bracing is to protect a tree that's beginning to fail.  The goal is to support the tree, whether it's falling or splitting apart.  With the right bracing techniques, a tree's weight can be supported and work in unison with itself.
Sometime's a leaning or damaged tree is too dangerous to have around buildings or passerby's and needs to be removed – but if saving the tree is an option, our arborists will do everything in their power to do so.  We want to support our client's wishes while ridding them of liability.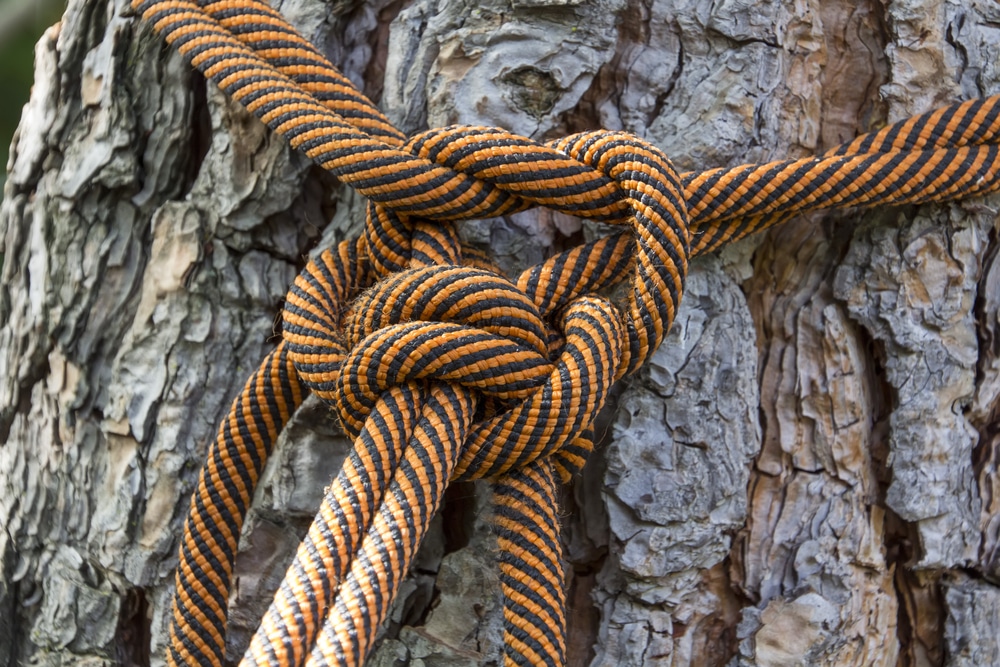 Why do want to fertilize our trees?
1). Maintain a tree that is already healthy tree
We'll give the tree a big boost of nutrients, helping it to maintain health.
2). Assist trees that are struggling
This can be due to a low nutrient soil structure.  This occurs frequently in neighborhoods where top soil has been removed or compacted during construction or landscape projects.  This causes poor aeration, nutrient stripping, impervious surfaces, etc.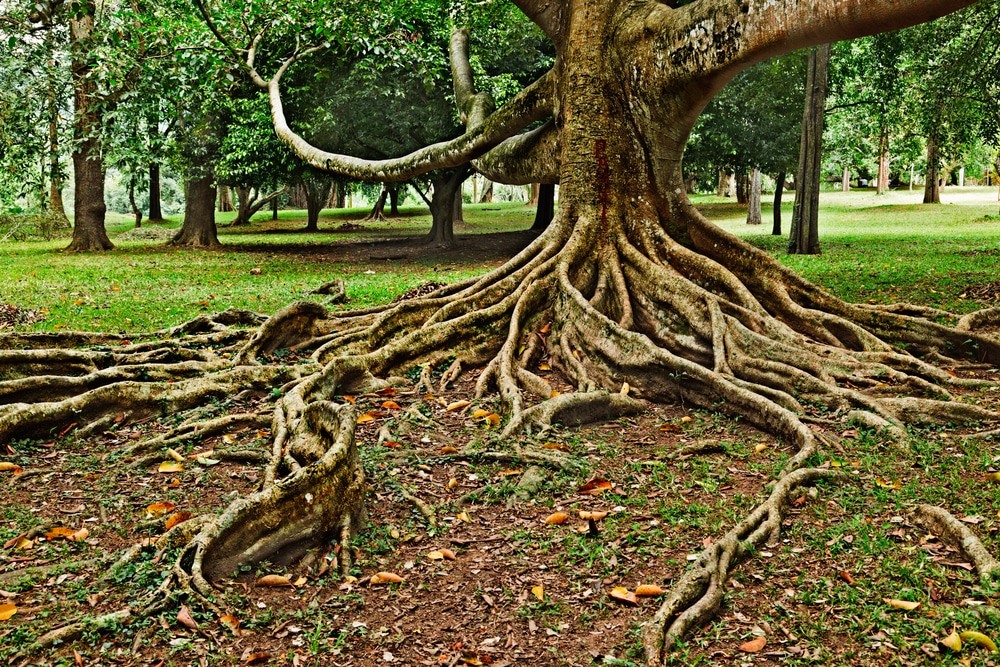 Exceptional Tree Care at Affordable Prices
Affordable pricing in this industry is a beautiful thing and we strive for it! Between equipment, labor and insurance.. let's just say tree care companies are strapped with a lot of overhead. Our stump grinder cost us $15K and we got it for a steal! Bucket trucks will run you another $25K. Our workers compensation insurance is a whopping 20% of labor costs. These only touch on day to day expenses in this industry. Now, we aren't complaining because we love this job and our company – but it is tricky to cover all these expenses and still turn a profit.
We decided offering fair, honest prices that help our customers and our company is our goal. We offer some of the most competitive pricing in the industry, but it's important to remember – when it comes to performing a service that can save lives or endanger them – QUALITY MUST COME FIRST. We fully believe we offer the greatest combination of quality and price in not just Greenville but all of South Carolina. We'll go up against anyone who challenges that.
For more information on cost and pricing for our business and this industry – check out our tree service cost page.
Full Service Tree Workers
Our tree workers have mastered a wide array of services this industry has to offer. Everything from emergency tree service to fertilization – we are prepared to handle any tree related work you need performed.  We will stand by our promises to you.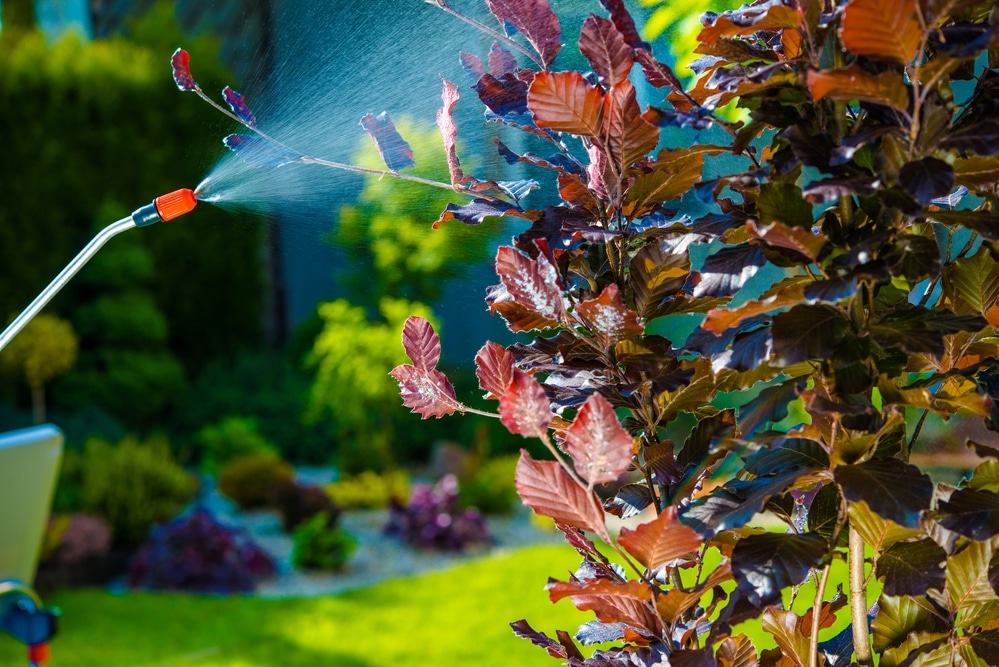 Trees experience stress from their environment.  And much like humans, stress makes them weaker and hurts their defense against disease.  This comes in the form of lacking water, sunlight, soil fertility, aeration and more.
Even when a tree or bush is receiving all of these things, they are still susceptible to disease.
Greenville's tree service professionals use the best chemical agents and approved techniques in order to save your trees from disease and insects.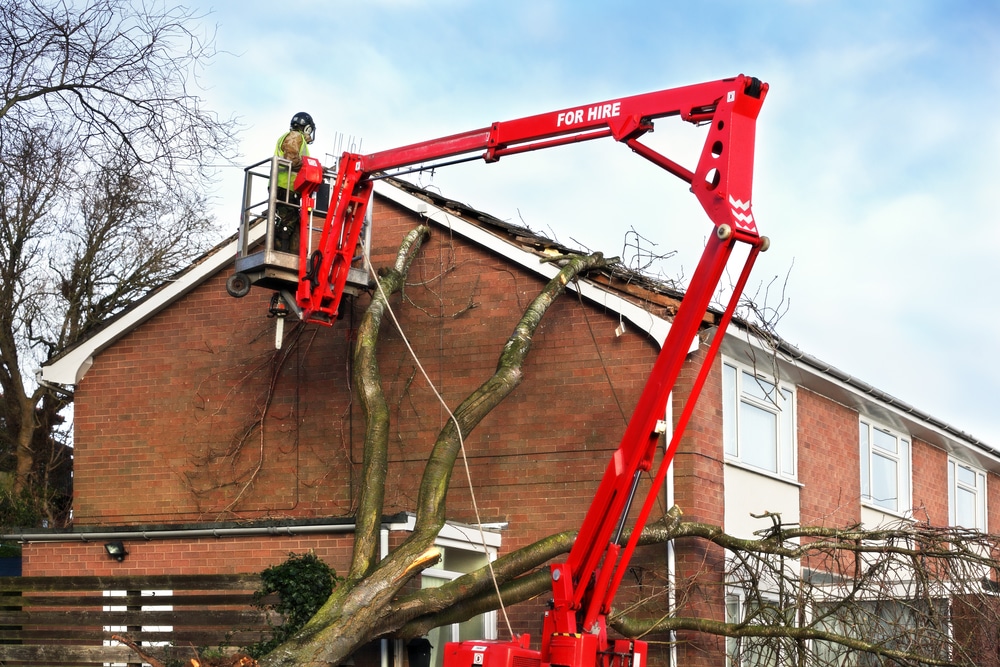 The weather here in Greenville is some of the most pleasant on the east coast.  That being said, a storm will bring plenty of rain and wind that sometime's lasts for days.  Combine this with our fertile soil and massive oaks, beech and pine – and you have a recipe for large falling branches and trunk breaks.
Our recipe for success is to cut these large fells into manageable pieces, clean the area quickly and efficiently, and haul off the debris for disposal or recycling.
There will be no damage to your yard/property as we treat every lot as if it was our own.
There's no doubt tree service can be a dangerous job. There are many situations where a tree that needs to be trimmed or removed can cause massive damage to property.
​Climbing high up a tree with risky equipment such as a chainsaw is extremely dangerous and results in many injuries every year.
That's why you need to call the insured and certified professionals at tree service of Greenville to take on this risk so you don't have to. In the past we have seen experienced tree trimming and tree removal professionals injured or even killed when things don't go to plan.
​
Our expert team uses the industry's most advanced and recommended techniques along with a polished methodology and focused effort. We are your local go to team for all things tree removal, tree trimming, stump grinding and more. Simply give us a call or fill out our quote form for a no obligation free quote.
All tree service companies are not created equal
When hiring a tree service company you want to choose a professional organization or individual that is insured, trained and certified. Just because somebody has access to a chainsaw doesn't mean they are anywhere near equipped to handle your needs. We recommend not to focus on trying to save a couple hundred dollars when one poor cut can cost you thousands.
Our equipment is agile enough to get around most obstacles and move through your property without causing any damage. Our tree service experts are very adept at handling this machinery and will never attempt to use it where the risks to your home or surrounding structures are too great.
​
As you know here in Greenville we get plenty of sun and rain. This allows our wide variety of trees to grow tall and strong and in turn, very heavy. Don't let these massive works of nature become one of your worst liabilities.
Regular Tree Service Benefits
One of the main benefits to having continual tree service performed is that it promotes tree health. This is because it removes dead and diseased limbs before they begin to decay and kill the rest of the tree.
You might be surprised to know that tree trimming improves the appearance of the rest of the tree. That's because when damaged or insect infested branches of the tree are removed, the trunk is no longer giving energy to these parts allowing those essential nutrients to sustain the rest of the tree. It is not uncommon to see flowers and fruit production increase in trees that are having limbs removed.
Protecting your home and property
Even healthy tree branches that are hanging over your home can be a great risk during strong winds. We see living branches cause great damage to homes all over Greenville on a regular basis. Dead branches will not need wind and will eventually fall on their own. It is not uncommon for branches to bro they are way under roof shingles and eventually cause leaks.
Your family
Above all we need to make sure that we are protecting the ones we love and those who simply come onto our property. Cracked or dying branches can fall and injure or kill an unsuspecting passersby. We also see situations where children run into low hanging branches causing injuries. Proper pruning reduces the overall weight of a tree making it a safer part of your home environment every day.
We are a CUSTOMER SERVICE based company and will deliver that value to you!
The best interest of our clients
Dedicated to standing out as a perfect blend of quality and service. Value added in everything we do.
The best interest of our clients property
There will be no damage to structures on your property. There will be no damage from our equipment that can be avoided. We will mitigate responsibility, even if it doesn't fall on us.
The safety and security of our employees
None of our arborists will ever go hungry or not be able to provide for their family. Their safety is considered first before any job goes underway. They are family and will be treated as such.
Full, 100% satisfaction from ALL of our customers
Our word is everything and that means you have a guarantee of our support and dedication to your happiness. If a client is unhappy for any reason, it is our job to fix that.
Other Services
It's important to know we offer much more than the typical and expected tree related services like we listed above. We also offer:
Arboriculture Consulting
Firewood for Sale
Tree Bracing/Cabling
And More…
All in all, the tree service experts of Greenville are some of the best in the business, using the best techniques and the most respected practices in the industry. If you will do us the honor of allowing us to come onto your property and perform this essential work, we will promise you our greatest effort. There is nothing more satisfying to us then when a client gives us 5% of their trust and we earn the other 95%.
Our Greenville tree service team wants to be your go to company for tree removal, tree trimming, stump removal and anything else tree related that you can throw at us. You can be assured that if we don't think we are the best team for a specific job, we will let you know and try to put you in touch with the expert who is.